Are you missing out on thousands of dollars in donations?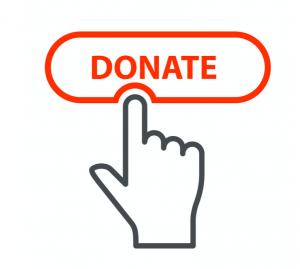 Julie Whelan Capell |
If your website donate page only has options for small, one-time cash gifts, you are potentially missing out on thousands of dollars in donations—at a minimum.
Ever since the tax changes of 2019, cash giving has been decreasing, while Qualified Charitable Distributions (QCDs) and Donor Advised Funds (DAFs) are growing exponentially.
How much of that windfall did your nonprofit manage to collect?
Experts say your organization's success in receiving these types of gifts depends on two main factors:
Are you talking to your supporters about non-cash gifts?
Do you have easy ways for people to give DAFs, QCDs and stock gifts on your website?
If this alphabet soup is new to you, don't despair. It's not as complicated as it sounds.
Quick tutorial on DAFs and QCDs
DAFs:
IRA QCDs:
Required Minimum Distributions from IRAs were not enforced in 2020, but for 2021 they will be. People over 70-1/2 MUST give away a certain percentage of their IRAs, and QCDs allow donors to give this required distribution directly to your organization.
Since owners of IRAs must make these minimum distributions every year, these can become recurring gifts for nonprofits who make QCD donations as simple as possible.
How to get your piece of the non-cash gift action
Your Organization:
Get expert help to set up the internal systems needed to ensure your organization can accept non-cash gifts simply and efficiently.
Work with your board to update your gift acceptance policies to include DAFs, QCDs and stocks; each one is different and requires specific steps be followed. Even the thank you procedures are slightly different!
Your staff:
Educate yourself about non-cash gift vehicles. There are many free webinars available online, and your local Association of Fundraising Professionals chapter can help, too.
Meet with your local community foundation to understand what their DAF donors are looking to fund.
Start including a message about non-cash gifts whenever you talk to supporters one-on-one.
Add information about the benefits of non-cash gifts to all written donor communication.
Your website:
Add a "non-cash gift" option to your donate page (not just your "ways to give" page), and create sub-pages for DAFs, QCDs and stocks; make the process as simple as possible for the donor.
Make sure there is information about the different programs donors can support.
Include real stories showing what you accomplished with recent gifts (videos from people you helped are great here . . . more about videos in a future blog).
While you're upgrading your donation pages, make sure they look great on mobile devices. You might be using a desktop in your office, but your donors are more likely to access your website from a phone or a tablet (in the first quarter of 2021, mobile devices generated 55% of website traffic).
For more advice on how to get your website and your organization ready to accept these new types of gifts, reach out–We're here to help!