Take a chance with online giving days
Julie Whelan Capell |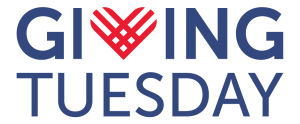 When you hear about online giving days, your mind may immediately go to #GivingTuesday. This national event occurs annually on the Tuesday after Thanksgiving. But now, many other giving days are popping up throughout the year, usually organized by local foundations or United Ways.
A couple of months ago, the Land Trust Alliance asked me to write an article about online giving days. In preparing the article, I interviewed several land trusts from around the country and found out that participating in giving days can be a major source of funding for any nonprofit. One organization I talked to raised more than $100K during their 2021 online giving day. That's one-third of their entire budget!
"Take a Chance with Online Giving Days" was published in the Spring 2022 edition of Saving Land magazine and we've posted it on our website. In the article, I share four tips to make the most of online giving days and describe how to create your own online giving day if your community doesn't have one.
Does your organization participate in online giving days? Why or why not? If you do participate, is it a major source of donations? What are your suggestions for a successful online giving day?