What renews your spirit?
Sara Wilson, CPCC, ACC |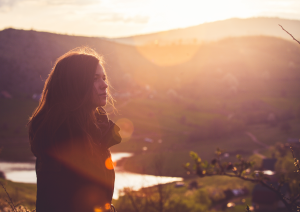 Will you be renewing your spirit through travel in these final weeks of summer? The MWA team is following our own advice and taking vacations over the upcoming weeks.
Travel has so many benefits. It gets us out of our comfort zones. It recharges our batteries. It helps us better understand our privilege. It creates memories that last a lifetime.
II think Mark Twain put it best:
"Travel is fatal to prejudice, bigotry, and narrow-mindedness, and many of our people need it sorely on these accounts. Broad, wholesome, charitable views of men and things cannot be acquired by vegetating in one little corner of the earth all one's lifetime."
I strive to hold the mindset of this quote even if I'm not on the road. I do this by trying new food, exploring a different neighborhood, seeing a culturally-focused movie or other activity to broaden my perspective.
What renews your spirit?
What new experience can you have, in your own town or through travel that fills a gap you feel?
Take time to renew. It's important to your self-care and you deserve it!